This summer I went out and bought myself a two piece bathing suit. My only problem is that I am super shy to wear it.😂
I am a wife and a mother of two boys, 5 and 3. Im not shy around them or my husband at all.😉 But when it comes to public places I feel very shy!
Two weeks ago we went on a super last minute getaway trip to the beach. I realized that I did not have anything to wear that was cute other than at shirt and shorts to look pretty when went to the beach. ☹ When we got back I got to work!
I wanted something that I would feel beautiful in. Ive been seeing pretty lace covers for bathing suits or just to dress up some jeans. So I went in to Joanns and grabbed this mustard eyelash lace which was just the color I was looking for! It has little stretch so a spandex lace would have worked better or to have sized up. 🤷🏻‍♀️ I used the Shawl collar Boyfriend Cardigan from Love Notions! Now I have myself a beautiful bathing suit cover up. 😘
I used the pattern as it was. I didn't adjust the length as I wanted to cover my behind as much as possible. I did omit the pockects the cardigan calls for. Simple as that! Grab your favorite spandex lace and make yourself a multi use Boyfriend Cardigan 😉.
Grab your Boyfriend Cardigan if you don't have it yet!!
Don't forget to follow the Lace Summer Blog Tour!!! You will find great ideas and beautiful work!!!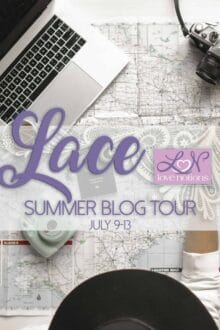 Monday: Sewing Curves SewSophieLynn Kainara Stitches
Tuesday: doodlenumber5 My Heart Will Sew On Third Shift Creations
Wednesday: Princesse et tresors Phat Quarters
Thursday: All Things Katy! Back40life
Friday: Sew Like a Sloth Very Blissful Seamly Behaviour